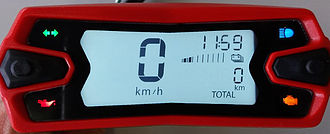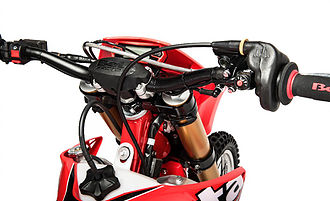 We present the new standard instrument cluster: Everest cluster. This instrument cluster is equipping Enduro Beta motorbikes.
We have started production this July 2016.
The Everest cluster is designed specially for off-road bikes. It is equipped with:
LCD display for showing all required information
2 pushbuttons
Coin battery
This new instrument cluster has 4 telltales available that can be, for example:
Winkers
High beam
Fuel reserve
MIL
The lower case replicates a waterproof connector family of TE.
The instrument cluster has been homologated under Regulation R10 rev 5. It has also been tested as per Facomsa DF-301 that includes mechanical and electronictests.