Development of quality products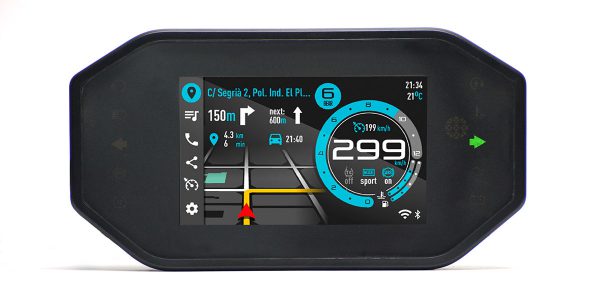 Enjoy Atlantic connectivity
Digital speedometer, multi-function. Atlantic is a new platform  that integrates the Smartphone with the vehicle. That way they will always be connected, no matter what. Atlantic platform offers a high range of possibilities for the connection between the smartphone and the vehicle. In addition, Atlantic platform integrates a 5 "TFT screen that allows seeing all the information in high resolution, 800 × 480.

Modern and sporting design
High quality speedometer with  LCD, modern and sporty design, small format that allows to fit all kinds of motorcycles. Adaptable to the needs of the client. It is a small instrument, lightweight, robust and dynamic. LCD display with all necessary information for the driver, two pushbuttons equipped with button battery for clock memory. With Hall and Reed speed sensor input, the size of this speedometer is 121.1 x 46.4 x 49.5.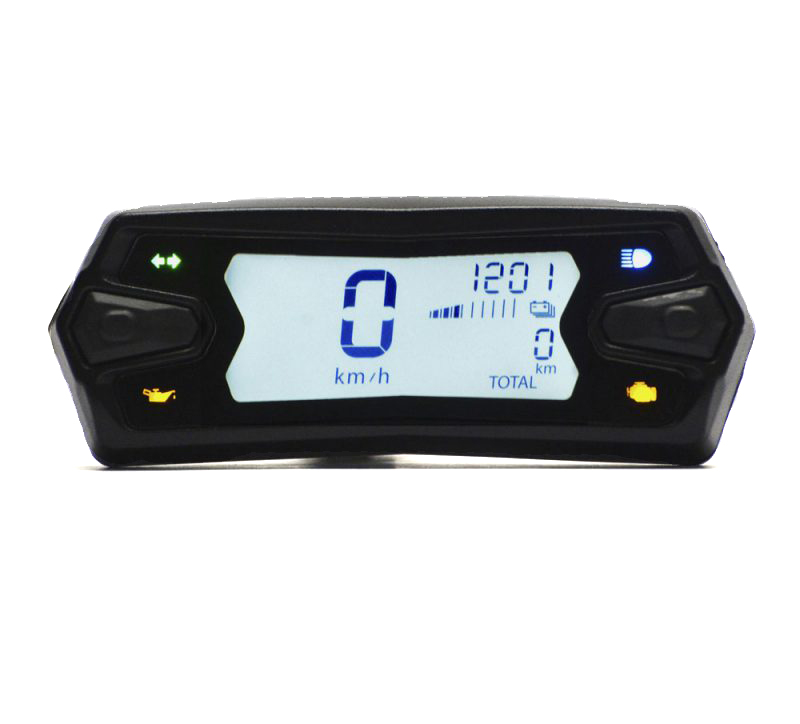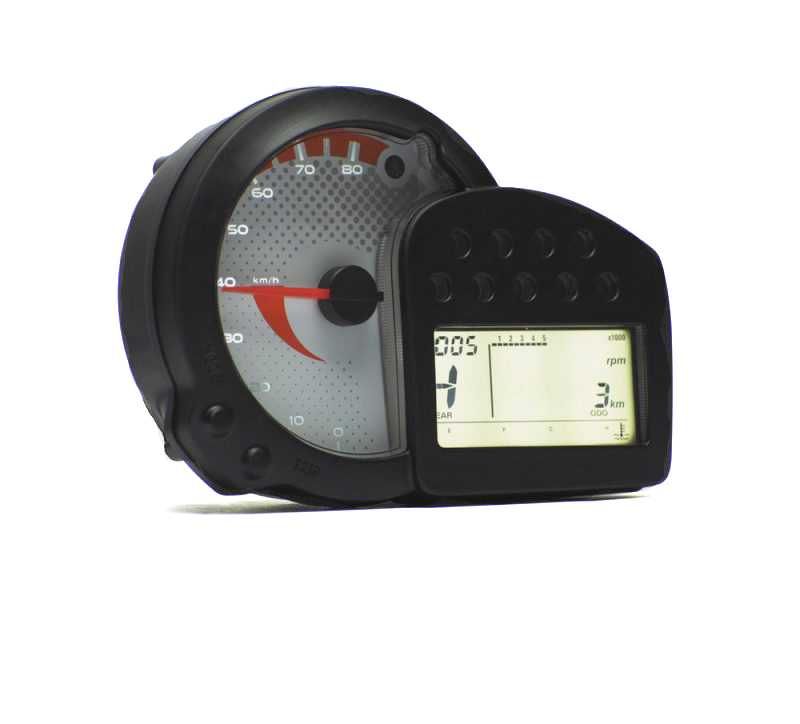 This digital odometer has all the functions that are required in professional driving. Two travel odometers, Analogical tachometer, plus a 24-lap memory timer. It blends analogical and highest LCD technology.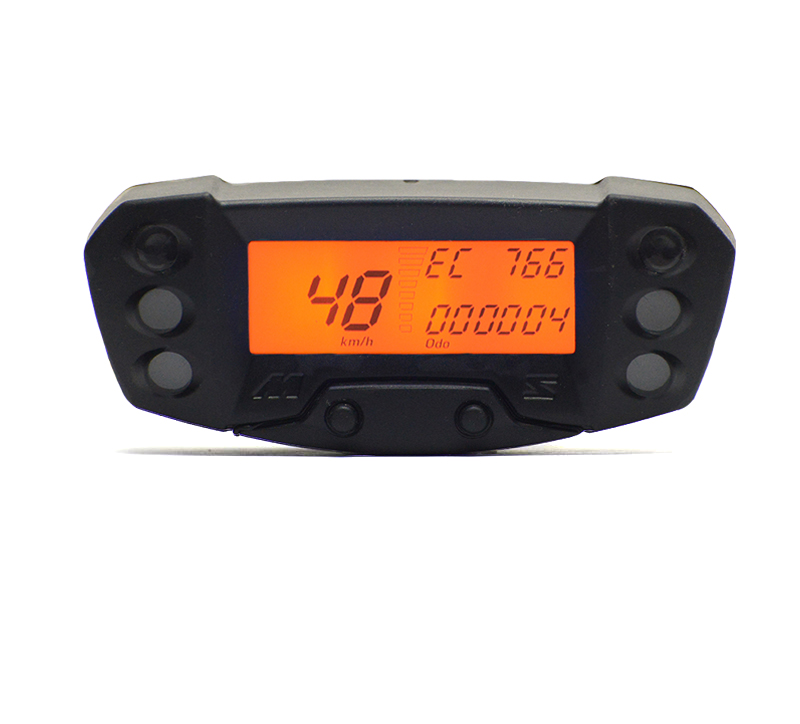 Screen with everything you need to know
LCD display shows the information required for circulation and 6 high-intensity LED indicators. This speedometer covers all the needs of the users. Perfect speedometer for electric bike.
In Facomsa we have been designing and manufacturing components for vehicles for years. The experience in this sector and the years of experimentation, allow us to create high quality motorcycle components.
Standard blinker, modern and adjustable to any moped.
Blinker with a modern and sporty design.
Sensor Hall with different connectors and lengths