Every detail is important for us 
We manufacture much more than a speedometer, we think of every detail to meet the needs of the customer.
For 20 years we have been working in the design of electronic components. FACOMSA has been able to adapt to the changes of the market. In recent years the technologies have undergone a great evolution. The current trend and where the market is heading is to TFT screens.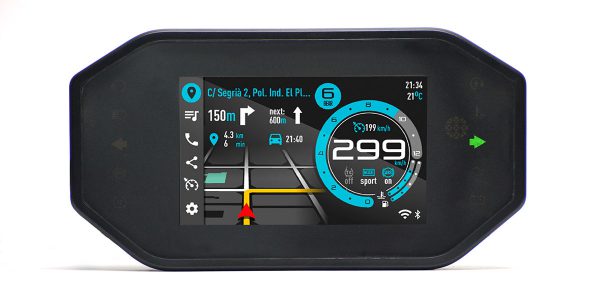 For that reason we are working in a Project in which TFT screen is the protagonist of our instruments. Facomsa has launched the Atlantic platform, a speedometer with a modern and dynamic design, with a 5" TFT screen of high resolution. Allow to the customer to see the information with a great quality.
With Atlantic platform the driver will be permanently connected, is a computer on board that shows all the relevant information of the vehicle and makes driving more dynamic, enjoyable and safe.
Atlantic platform is an innovative product in the motorcycle sector, without a doubt the latest trend in the market.